Hair Salon, Wigs, & Nails
In Historic Downtown Bethlehem
Hair Salon Hours: Tues-Fri: 10AM-7PM; Sat: 8AM-4PM; Sun & Monday: Closed
Until 1/1/24
Gift Card Promo
Purchase $100 receive $125 in value as our gift
Welcome to American Hairlines Bethlehem
Hair Salon + Wigs & Fingernails!
We know a great day starts with great hair, and you will love your new 'do after a visit to our salon. We offer haircuts, color services, straightening treatments, and blowouts to give you your best look. We also have hair replacement services to help restore your locks.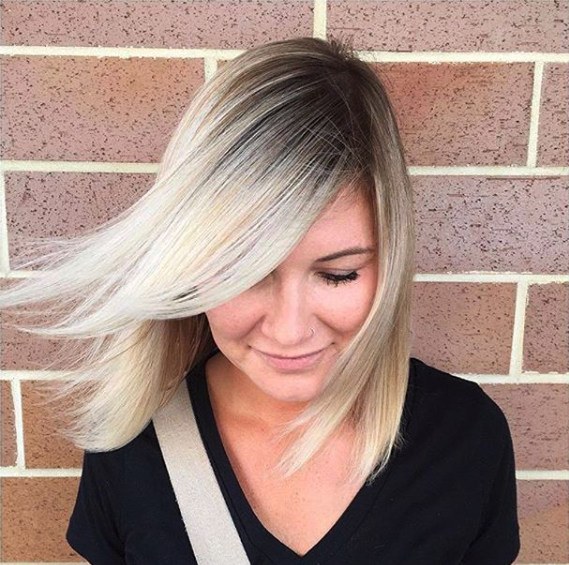 Salon Services
Haircuts  —  Starting at $44
Pedicures  — Starting at $40
Manicures  — Starting at $20
Luxury, quality & comfort
The Full Highlight
Subscribe to our Bethlehem hair salon's quarterly newsletter to receive beauty tips, salon updates and discounts on select American Hairlines products and services.
Testimonials
What Our Clients Say

"I've been going to American Hairlines with Dave as my stylist extraordinaire for close to 20 years. They keep on top of the latest trend while fitting my personal need. I LOVE this place."
"I absolutely love Nicole she is talented and knowledgeable not only does my hair look gorgeous, I always have a wonderful experience with her! This salon is beautiful! Clean and extremely professional!"
"Kelly Davila SAVED my hair that was ruined at a terrible salon in Lemoyne PA! American Hairlines is always professional and handles their clients with love and care. The environment is clean and relaxing❤️! 10000% recommend"
Contact American Hairlines Hair Salon
Located in the heart of Historic Downtown Bethlehem
Hair Salon Hours
Tues-Fri: 10AM-7PM; Sat: 8AM-4PM
Sun & Monday: Closed
I have enjoyed 30+ years of top level hair and beauty with Dave & Dru!! They also provide the best wig services for anyone in need of it. Discretion is priority!!
PROTECTION FOR CLIENTS AND STAFF OF AMERICAN HAIRLINES DURING COVID 19 RESTRICTIONS
STATE BOARD AND INDUSTRY GUIDELINES:
Social Distancing: Our stations are spaced 6 feet apart to maintain distance between guests. We have redesigned the salon to increase your protection.
Reschedule if Sick: If you are feeling ill, we ask that you reschedule your appointment. No one with a fever may enter the building.
Verbal Greetings: We'll greet you verbally (no hugs or handshakes). There will be no physical contact outside of the contact required to perform the service.
Facial Waxing: We will not be offering lip or chin facial waxing at this time. Brow waxing is permitted.
Beverage Service: We will not be offering beverages at this time.
No Magazines/Books: At this time, we have removed all magazines and books; as well as toys, games, and remotes to limit contact.
Come Alone: Please come to your appointment alone. No extra guests or children at your appointment.
Cancellation Policy: We request a 48-hr cancellation or your service will be charged in full.
Capes: Capes are washed between each guest, as always.
BEFORE/UPON ENTERING THE SALON:
Wait Outside The Salon: Please wait outside of the salon until your appointment time. A receptionist will contact your cell phone when your stylist is ready for you to come in.
Wash Your Hands: Upon arrival, we ask that you use our antibacterial station to clean your hands.
Virtual Consultations: We will be offering virtual consultations for your appointment.
Masks: Masks are mandatory for both our guests and staff during all interactions. If you do not have one, we will provide you with one.
Retail Area: Touching retail will not be permitted. If you need assistance, one of our staff will help you with your selection.
Personal Items: We ask that you only bring the items that you need, e.g. keys, method of payment and cell phone.
American Hairlines has always maintained a high level of cleanliness and sanitization and will continue to do so for your protection. Shampoo and hair stations are sanitized between each client. We realize the importance of how everyone has been affected by this pandemic and we are here for you. If you have any questions or concerns, please contact us at:
americanhairlines.frontdesk@gmail.com
THANK YOU!
CLIENT INTERVIEW:
HAVE YOU BEEN OUT OF THE COUNTRY WITHIN THE PAST TWO WEEKS?
HAVE YOU BEEN ILL WITHIN THE PAST TWO WEEKS?
HAVE YOU BEEN WITH ANYONE WHO HAS BEEN ILL WITHIN THE PAST TWO WEEKS?